10 questions with...Paul Mallon, Head of Major Brand Activations, Paddy Power
By MAD//Fest editors 03 Oct 2019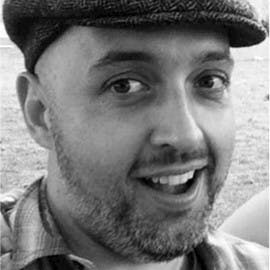 Who inspires you?
Spotify have stood out – not just with their previous 'wrapped' campaigns but the current nostalgia OOH ads caused a stir. I love anything that connects using very clever copywriting.


What's your proudest career moment?
We built a pop-up Paddy Power Museum of Mischief in Dublin last year to celebrate 30 years of the brand. It was an experiential beast, putting fans of the brand into live customer experiences like wind tunnels of complaints letters, a polar ice bar, and an amazon rainforest petting zoo (to commemorate a 2014 World Cup stunt). There was also a TV show recorded at the venue each night, pitting legendary Irish broadcaster Eamon Dunphy head to head with sports legends like Graeme Souness. It was a monster of a project but thanks to killer agencies and lot of PP teamwork, it went like a dream.


Have brands lost touch with people? Why?
Brands need to 'show up' more. Nike have obviously been the kings of this (and not just in 2018/2019. But putting your money where your mouth is, and being transparent about your intentions will always win you fans.


What's your all time favourite ad campaign? Why?
The Guinness surfer ad still gets the juices flowing, thanks to that music and copy combining to awesome effect. As powerful now as it was then.

What's your biggest challenge right now?
Putting our money where our mouth is, and backing bravery.


What's your top trend for 2020. Why?
I never buy into conversations about trends. It's complete bollocks.


AI and marketing: threat or opportunity?
A threat because if we lose our humanity and heart, we're doomed.


How do you like to spend your spare time?
Picking up lego.


What's your favourite Dublin restaurant?
Pickle.


What are you talking about at MAD//Fest?
Mischief and mistakes.

Paul is speaking at 1135 on the Engagement + Experience Stage at MAD//Fest London on 14 Nov.