MAD//Fest Shortlisted For Best Launch + Best Networking Event Awards
MAD//Fest shortlisted for Best Launch + Best Networking Event awards 01 May 2019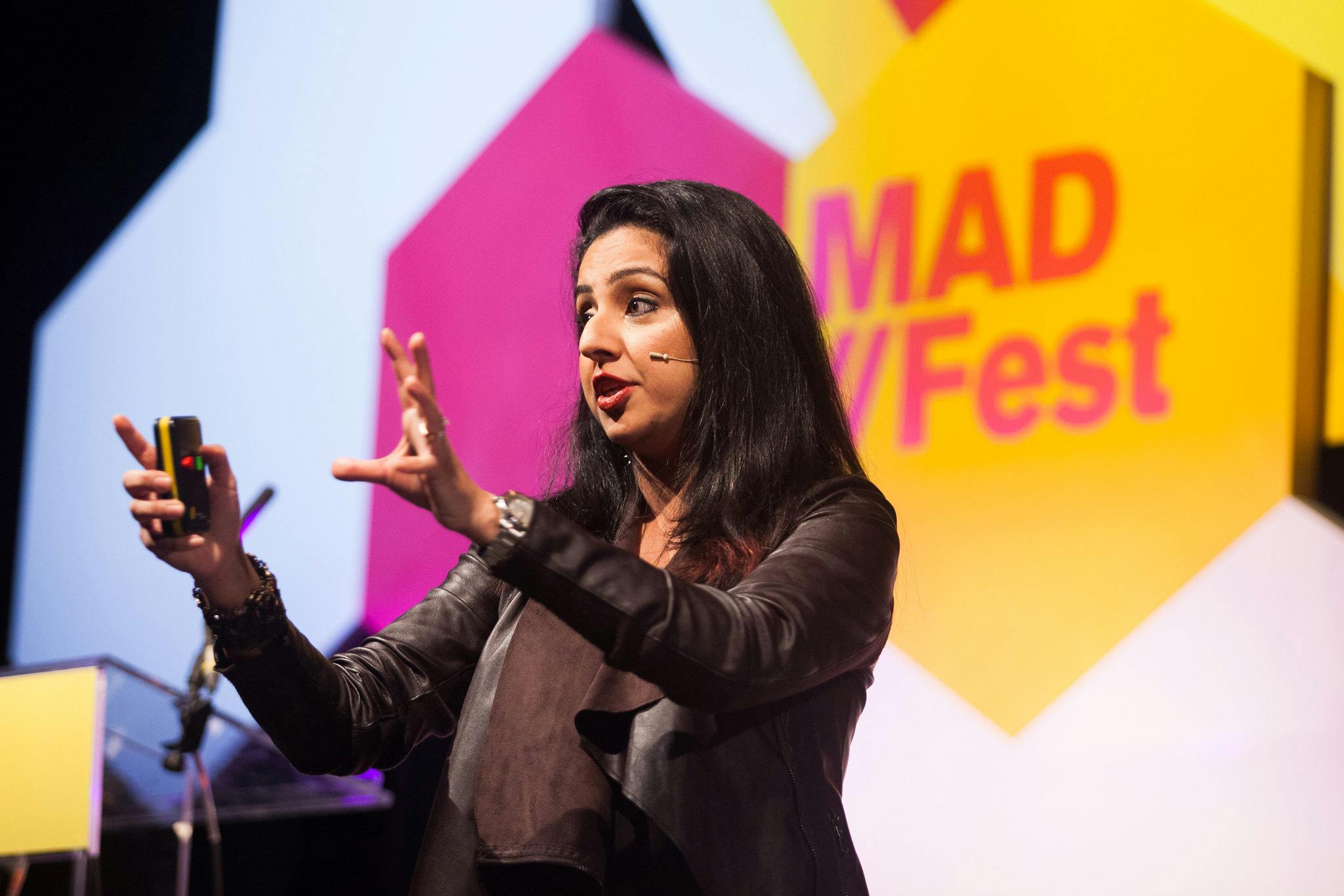 Nearly a year ago, the MAD//Fest crew were trying to make sense of various things industry colleagues had told us down the pub and brainstorming ideas on a whiteboard for an industry event that could disrupt the market. Some of the suggestions were truly terrible and were quickly consigned to the dustbin, never to be revealed.
Others stuck, and in a few hours, we had the bare bones of MAD//Fest London (as well as a ridiculously fun day at the kitchen table-cum-office).
After quickly learning the harsh realities of seed funding, working like maniacs, burning the midnight oil for six months and resisting a couple of attempts to rattle our cage by organisations who weren't up for being disrupted, we had a distinctively different festival under our belt that had given the big boys a run for their money.
Unlike most launches, MAD//Fest was a full house, captured the attention of global brands, agencies and madtech players, and even grabbed industry headlines, giving us the confidence the time was right to scale our ambition for MAD//Fest an even more playful and unusual show, MAD//Picnic.
So it's particularly pleasing that MAD//Fest has been shortlisted for Best Launch and Best Networking Event at The Conference Awards on 10 July.
We're humbled that people in the events industry see the potential of MAD//Fest to remedy conference fatigue and disrupt business models and formats that feel tired to a marketing crowd.
It gives us fresh impetus to shake things up and be even more annoying to big organisers by doing things faster, better, cheaper.
So thanks for giving up your time to speak, attend and give us a shout out on social - every little helps, as some famous supermarket said.
We'll let you know how we get on!