Extinction Rebellion to speak at MAD//Fest
By MAD//Fest editors 09 Sep 2019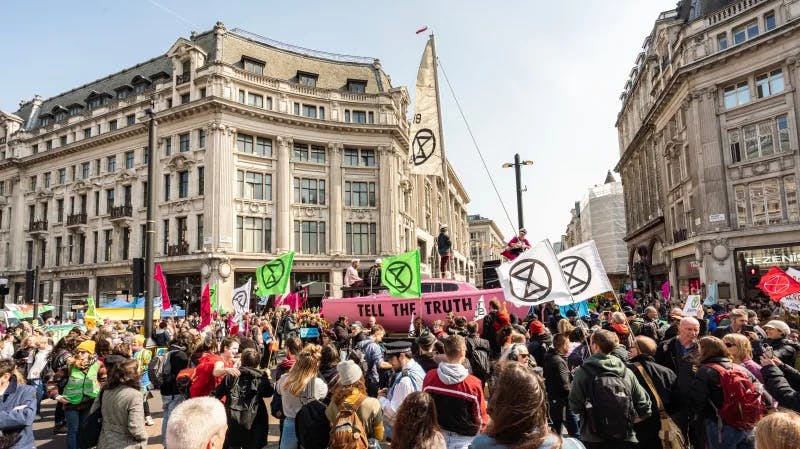 Climate change is the top threat for many nations but what can marketers do about it?
More than they are doing at the moment, argues Extinction Rebellion's UK Activist Will Skeaping, who will be speaking at MAD//Fest London on 13 Nov.
Aside from reducing waste associated with brands, Extinction Rebellion, who promote non-violent civil disobedience, believes the marketing industry needs to take more responsibility and use its influence to tackle the climate and ecological emergency. According to the UN, we now have just 11 years to tackle a "climate change catastrophe".
Extinction Rebellion wants to engage with the advertising industry and mobilise support for delivering its key objectives of persuading the government to declare a climate emergency and committing to reduce carbon emissions to net zero by 2025, a process that would be underpinned by a citizens' assembly.
Extinction Rebellion led an 11 day mass protest in London in April and organised a sit-in protest at this year's Cannes Lions festival, where the organisation called on the ad industry to wake up to the urgency of climate change.
"Extinction Rebellion is barely a year old and their tenacity and effectiveness in taking an important message to the masses and mobilising action has been breathtaking," says Dan Brain, MAD//Fest London's Co-founder + Content Director.
"As event organisers, part of our job is to facilitate dialogue and positive solutions to often uncomfortable truths. We're thrilled to bring Extinction Rebellion to MAD//Fest and encourage the idea that marketing, advertising and technology can be a force for good."
Will be speaking on 13 Nov. Click here to view the speaker line-up.