Ford Marketing Director: Transformation Is Vital For Survival 
23 Sep, 2022
Peter Zillig, Marketing Director for Ford Europe, believes that the car industry is facing its 'no guts, no glory' moment, as he argues that longevity is no guarantee of continued success.
"Transformation is vital to our industry - essentially it's do or die," Peter Zillig told the audience on Kantar Marketplace Hexagon Stage at MAD//Fest earlier this summer.
In an interview with WPP's Amanda Phillips, Zillig spoke about Ford's desire to show all the traits of this summer's MAD//Fest theme, 'no guts, no glory', saying that longevity was no guarantee of continued success. "If you look at the likes of Blockbuster, Kodak, and Nokia, they have disappeared from our lives pretty much. Who would have ever thought that could happen?"
Moving towards electrification
Having spent over 20 years on the agency side, Zillig said that the move to Ford at a time when the industry is moving, en masse, to electrification, was an opportunity too good to turn down and that his role is essentially "about guaranteeing the next century for Ford."
However, the move to electrification is bringing its own issues for the marketer within the car industry. As Zillig pointed out, "we have to be incredibly focused around the customer experience", more so than previously.
He outlined that there are three tentpoles that they have to get right. "One, is click to buy, you know, the moment the customer clicks to buy that vehicle. Because believe it or not, you will be buying your £50,000 vehicle online pretty soon rather than at a dealership. Two, is your first charging experience. What is that, like when you go and plug it in for the first time? Is it easy? Is it well lit? Is it safe? All those things? Three, what happens the first time something goes wrong with the vehicle?" He added that all three were pivotal.
Zillig said that inspiration for great customer service had to come from outside the industry because, "customer experience is not defined by the category. " He added, "your best electronic experience might be from Apple, delivery, maybe Amazon." As such, Ford "will get compared to these brands and when you step into an electric vehicle people will compare it to their iPhone. We're now up against experiences cross category."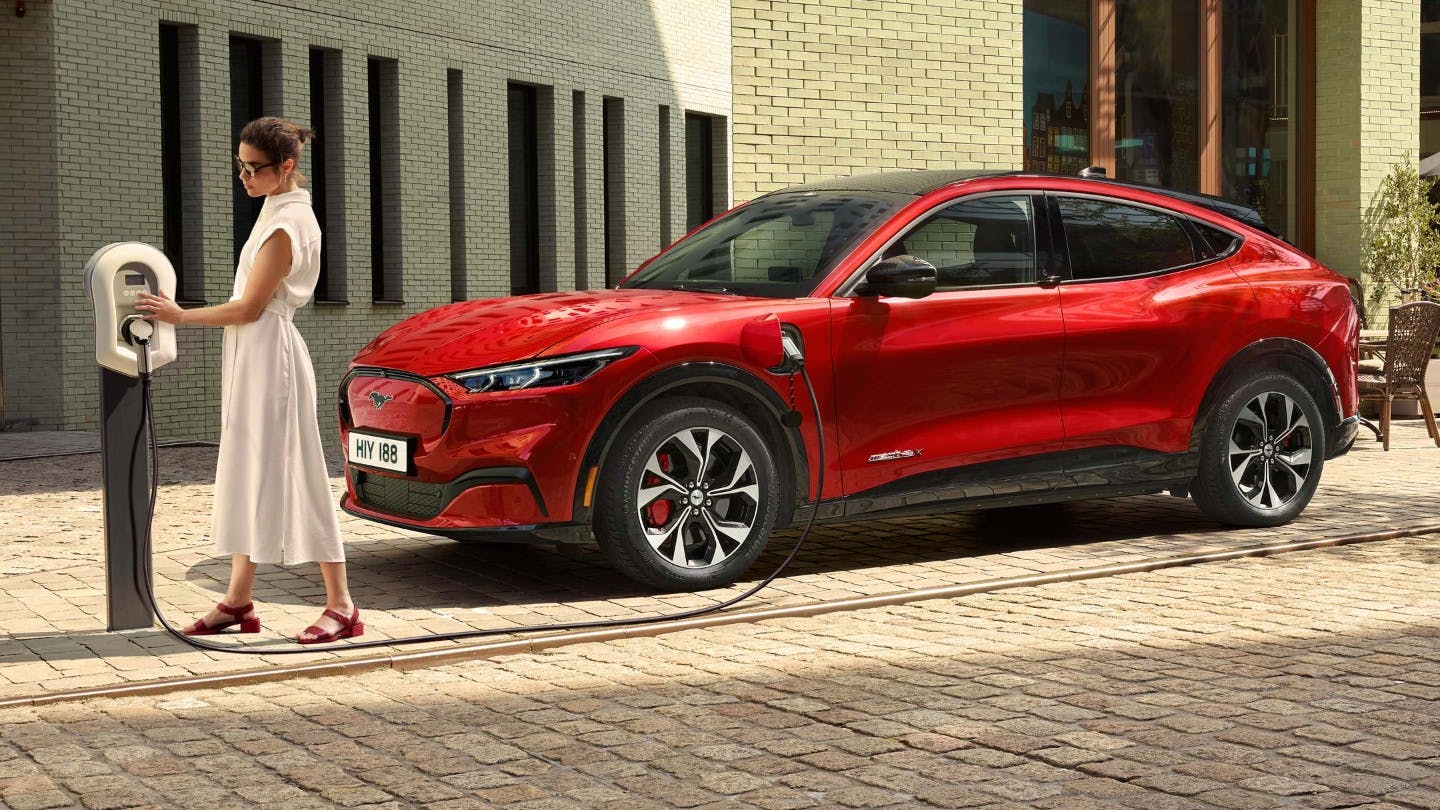 The All-Electric Ford Mustang - part of their strategy of introducing 'icons' in their move to electrification.
Standing out from the crowd
The move to electrification is, of course, not one Ford are making alone. Zillig made the point that a new electric vehicle will be launched in Europe every ten days this year. Ford's approach to what is an incredibly competitive market is, in Zillig's words, "to stand out, to be different in how we are communicating and above all, be much bolder and more courageous."
Part of Ford's courage has been to "lean into its American heritage and DNA" to try and get away from their current brand image of being reliable, which as Zillig pointed out, is not particularly exciting.
Leaning in to its US DNA has meant that Ford have slimmed down their portfolio and bring its icons to Europe - the Mustang and Bronco, included. Zillig explained that whilst these models are well-known it was still a huge decision for Ford. "It's a big change for our customers but it's something we need to do."
Over 8,000 people attended MAD//Fest on 6-7 July. Speakers included Rachel Waller, Global VP Innovation, Burberry, Sarah Barron, CMO, Domino's, Cristina Diezhandino, CMO, Diageo, Susan Hoffman, W+K, and author & broadcaster, David Baddiel. Full sessions are available now on our YouTube channel.