How Changing Your Humble Email Signature Could Change The Law
10 Mar, 2023
Award-winning non-profit organisation People Like Us has launched a new campaign demanding mandatory ethnicity pay gap reporting.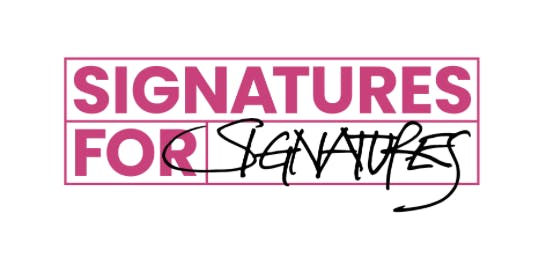 Award-winning non-profit organisation People Like Us is campaigning for salary equality and this week launched their latest campaign: 'Signatures For Signatures'.
Observing that email signatures are prime digital real-estate, and a simple way to spread the word, their campaign asks supporters to donate their email signature to help raise awareness, get more petition sign-ups so that the issue is debated in London's House of Commons.
Tim Healey, outsourced marketing director and contributor to MAD//Fest Insight brought together PLU and boutique creative agency Worth Your While for the project. Tim says: "The cause is a great one. PLU are levelling the salary playing field. It's truly shocking that you may earn up to 16% less because of your ethnicity. PLU are calling this out with their petition."
Having met Darain Faraz, of People Like Us, and having learned about his impressive organisation, co-founded with his brother Sheeraz, there was immediate synergy. Creative agency,Worth Your While kindly donated a chunk of their time to this very worthwhile cause: their team nailed the brief with a number of arresting executions. This is the first of two new campaigns that you will see over the next few months to help PLU hit their target 100,000 signatures and effect real change."
A study commissioned by People Like Us, found that two thirds of racially diverse working professionals said they have had reason to believe that a white colleague doing the same job as them was on a higher salary. A quarter said they suspected the disparity in pay was up to £5,000 per year.
Ethnicity pay gap monitoring is on the agenda for a number of UK organisations. The Equality and Human Rights Commission, The Trade Union Congress and the Confederation of British Industry have all called for reform and called out the disparity between salaries.
Head to their campaign landing page: www.signaturesforsignatures.com to sign the petition and find out more.