ASOS, Deliveroo, Boots, And Mars Among The Brands Headlining The DigiAds Stage At MAD//Fest
28 Apr, 2023
In his latest column for MAD//Insight, Ben Phillips, host of our DigiAds stage, takes you through what he and his guests will be talking about in July.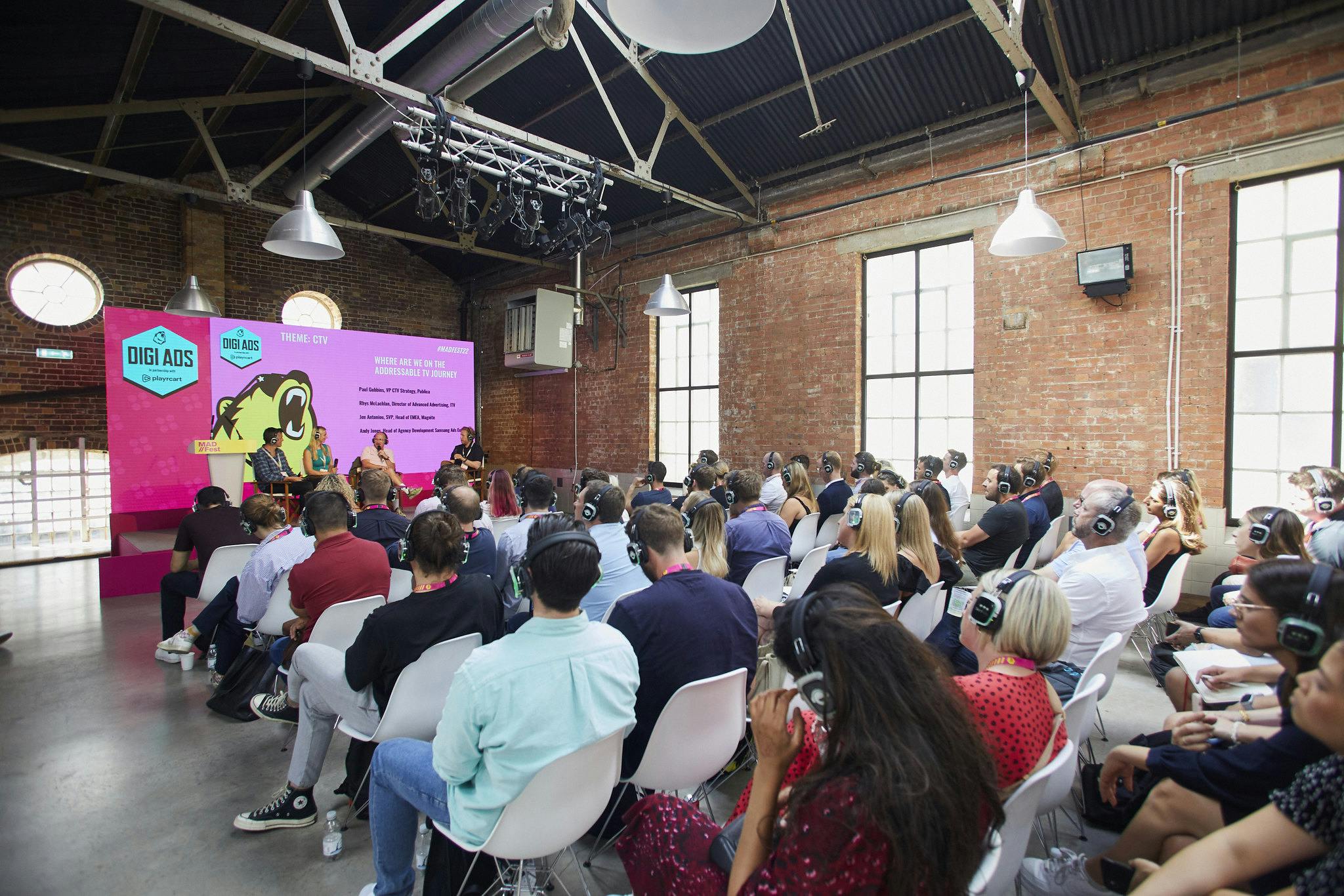 DigiAds takes to the stage once more for MAD//Fest 2023 and we have truly embraced this year's theme - Riders of the Storm. A year on from its inaugural launch, we have a new home in the 93 Feet East Theatre and an additional day had to be added to the agenda to showcase this year's themes, speakers and content delivered to you in the way only MAD//Fest can.
We have curated 3 streams designed to benefit all that choose to spend time at the DigiAds Stage from the 5 to 6 July. You will be truly inspired and, at times, challenged to think very differently about the impact you can make in your role today for a better tomorrow.
So, what have we got lined up for you? Responsible Media takes on the full gamut of ESG. Laura Wade. Global Head of Sustainability Strategy, alongside Matthew McIntyre, Global Head of Programmatic at EssenceMediaCom to explain, (as Kermit himself noted), why it's so hard being green, the challenges to overcome, the barriers still to face, and everything they have learnt and celebrated in between.
Powered by Havas Group, leaders in exploring Meaningful Media, they will be helping us to understand media that matters today through a LIVE broadcast of its hugely successful Podcast.
Are we really doing all we can to ensure we are advertising in safe environments? Hannah Mirza, Founder, The Responsible Marketing Agency leads the conversation on Media Investment Activism with a panel that asks questions like "Are underrepresented voices getting enough of our advertising spend?" Hannah will be contributing to this very newsletter in mid-May, outlining what you can expect to hear from her panel. It's sure to be disarmingly honest, so make sure you look out for it!
According to Statista, in 2021, Digital Retail Media Advertising spending in the United Kingdom amounted to £2.1 billion, so it was an easy decision to focus on Retail Media as part of the DigiAds' focus for 2023. Mars, Deliveroo, ASOS, Heineken, Merkle and Uber Advertising are amongst those appearing with speakers like Boots UK Omni-Media Director, Ollie Shayer on the 4th of July. Ian Whittaker of Liberty Sky Advisors will also be delivering, in his own unique, analytical and insightful take on this dynamic market sector. Ian will also be contributing to MAD//Insight in the coming weeks.
Consumer awareness and behaviour shapes and defines all channels, CTV is no exception. With 65% of European viewers who have now connected their TV to the internet, the trajectory and dynamic development of CTV, in all its forms, knows no bounds. DigiAds brings together an eclectic mix of CTV personalities, broadcasters and brand CMO's to the stage. In typical MAD//Fest fashion, we do not shy away from the awkward and challenging questions, there are no echo chambers here. Expect to learn how to incorporate CTV into your MMM and how to avoid jumping on the bandwagon when a percentage of your audience is still linear?
We have dedicated an entire day to CTV in order to cater for the growing list of partners who have asked to be involved. My next article will announce our headline sponsor and contributions from the likes of Warner Bros. Discovery, NBCUniversal, ITV, Rakuten, Havas, Merkle OMG, Kargo, Circana, The Responsible Marketing Agency, Giff Gaff. Heineken, Boots Opticians, ASOS, Diageo to name but a few.
If you would like to find out more about speaking opportunities for Responsible Media, Retail Media or CTV please email me, ben@madfestlondon.com