Hear Why Oatly, Benugo And Future-Farm Are Backing Carbon Labelling At TENZING's Knowvember Summit
10 Nov, 2022
This month's Knowvember Summit will explore how brands and retailers can boost their environmental credentials through carbon labelling and a concerted effort to reduce their carbon footprint.
Top speakers from Oatly, Benugo and Future-Farm will debate how carbon labelling of food packaging can boost transparency and drive positive change at TENZING's Knowvember Summit on 24 November at The Trampery in London.
Hard-on-the-heels of the Cop 27 conference, this year's Knowvember Summit will bring together retailers and brands to discuss the future of carbon labelling and carbon reduction initiatives. The event will also see the publication of the first Knowvember report.
Knowvember aims to encourage businesses to own their climate footprint and create a space where brands can share their carbon footprinting journey.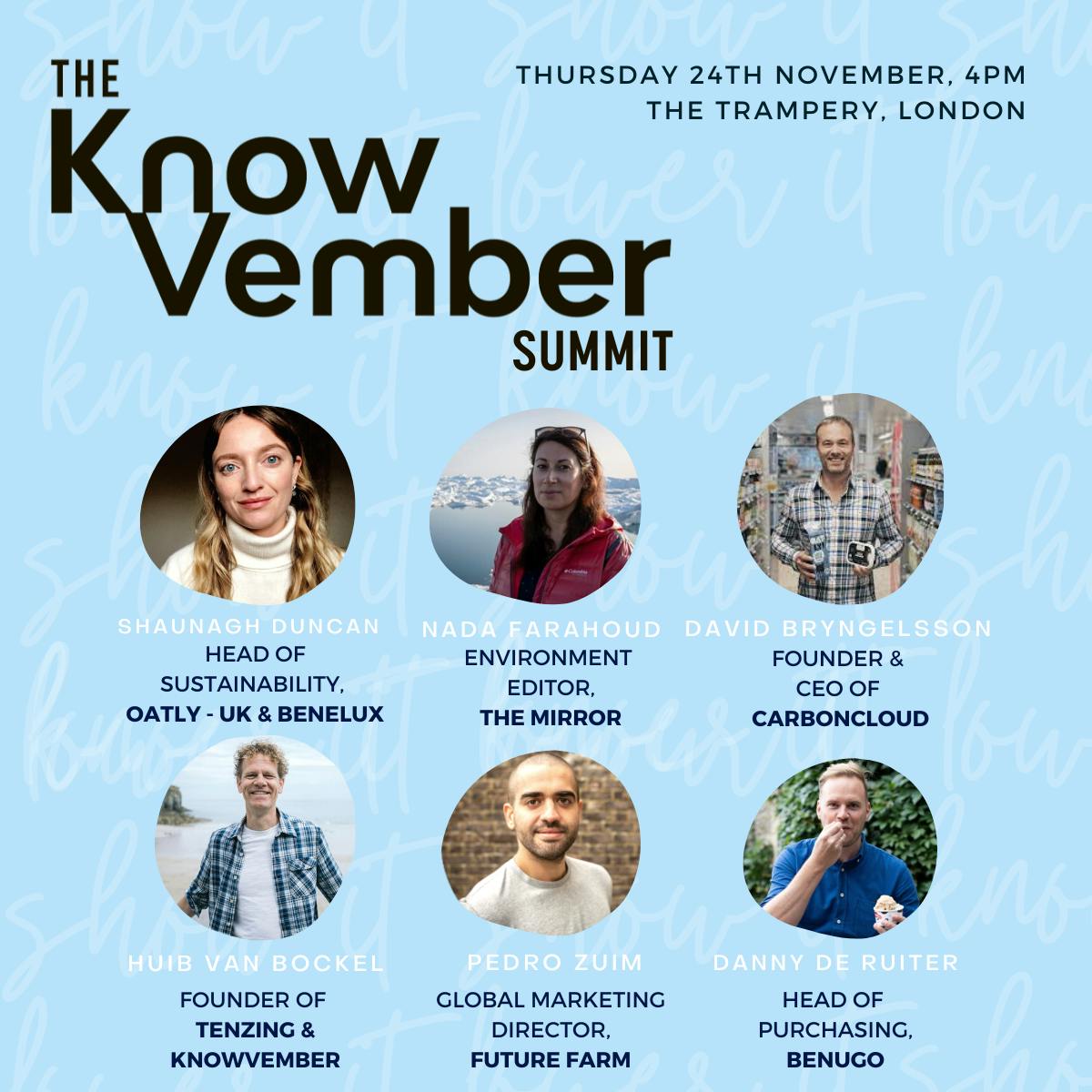 Speakers include:
Shaunagh Duncan. Head of Sustainability UK & BENELUX, Oatly
Danny De Ruiter. Head of Purchasing, Benugo
Pedro Zuim. Global Marketing Director, FutureFarm
Huib van Bockel, Founder and CEO, TENZING
"If food labelling can lead to a healthier diet, then can carbon labelling lead to a healthier planet? We think so," said van Bockel.
"Knowvember is all about transparency: it's what we need on every shelf to accelerate change. We've identified simple swaps to show how easy it is to cut your carbon footprint once you have the knowledge. For example, did you know coffee produces seven times more carbon than a TENZING? Making that simple swap will save both carbon - and money! But it shouldn't be down to shoppers to work out the carbon impact of what they are buying. Across the board, food brands should know their footprint and show this on their packaging. What have they got to hide?," added van Bockel.
A limited number of complimentary tickets are now available - click here to register.