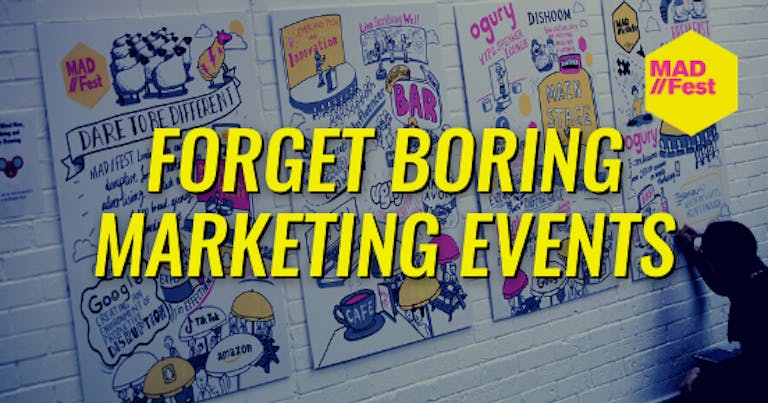 More CMOs And Digital Innovation: The Best Brand Event Just Got Bigger
12 Feb, 2021
MAD//Anywhere is set to be this spring's largest global gathering of brand marketers as yet more speakers join a stellar line-up.
Nearly 3,000 marketers are now signed up to attend the invite-only MAD//Anywhere on 10-11 March and yet more brand leaders and disruptors have confirmed to speak at the virtual festival.
And whilst our numbers are unlikely to top the 6 million people who have watched 'The I'm Not A Cat Lawyer' video (this week's week's viral virtual event sensation), 38% of attendees are client-side marketers, making MAD//Anywhere 2021's biggest industry gathering of brands yet.
The live event is on-track to attract 4,500 marketers from across the world. Brands from 33 countries have signed up so far as global brands and challengers tackle our March theme, 'Forward'.
The latest speakers to confirm include:
Rory McEntee, Brand + Marketing Director, Gymbox
Ronnie Yoked, Head of Experiential, AB InBev
Andy Hunter, CEO, Bookshop
Rory Sutherland, Vice-chair, Ogilvy
Natalie Bell, CEO, OMD
Steve Seddon Director - Brand Marketing, On The Beach
Samantha Dolan, Head of Marketing, Nomad Foods
Lorenzo Marasca, Director Performance Marketing and Analytics, Treatwell
Ellie Edwards-Scott, Co-founder, The Advisory Collective
Alex Bayley, CMO, The National Theatre
They join industry leaders including Teddy Goff, the digital guru behind Joe Biden's successful 2020 US Presidential election campaign, Eve Sleep CEO Cheryl Calverley, Confused.com CMO Samuel Day, O2 CMO Nina Bibby, Purplebricks CMO Ben Carter, Yorkshire Tea Marketing Director Dom Dwight and Ben & Jerry's Head of Activism and Social Mission Rebecca Baron.
Fancy something a bit different? Gymbox Bodyweight Bandits, innovation pitches and On Brand podcast live
Of course it wouldn't be a MAD event without a healthy serving of alternative content to mix things up. At MAD//Anywhere. We'll get you fighting fit with a special MAD//Fest Bodyweight Bandits workout from Gymbox plus live versions of Advertisers Watching Ads and Rory Sutherland and ALF Insight's On Brand podcast.
The event will also feature the return of our hugely popular £20k PITCH//IT innovation briefs where emerging tech players pitch to briefs provided by the world's top brands. At the last MAD//Anywhere event, Spirable secured a £20k pilot to help McCormick achieve personalisation at scale whilst The Q were selected by Diageo to deliver innovation in digital brand experience. Details of March's pitches will be announced shortly.
Attendees can also tune into a special MAD//Anywhere USA content showcase featuring industry leaders including Futurist Tom Goodwin, AB InBev Head of Experiential Ronnie Yoked and Mars Global Partnerships Director Heather Stuckey.
Problem solver? Get the innovation you need
Remember the good old days when you could spend a few hours at a trade show checking out a seemingly endless list of potential marketing solutions over a free beer and get your annual stationery supplies?
Whilst all of this is on ice for now, it's still the responsibility of the savvy marketing leader to keep abreast of the latest innovations and the person who fixes problems.
MAD//Anywhere is here to show you the latest innovations from the cream of the martech, adtech and agency crop. You can tune into quickfire content sessions and schedule a 1to1 meeting from the comfort of your home office. And if you want to replicate the typical trade show, you can always go and make yourself a tepid cup of weak coffee.
Check out the sponsors so far: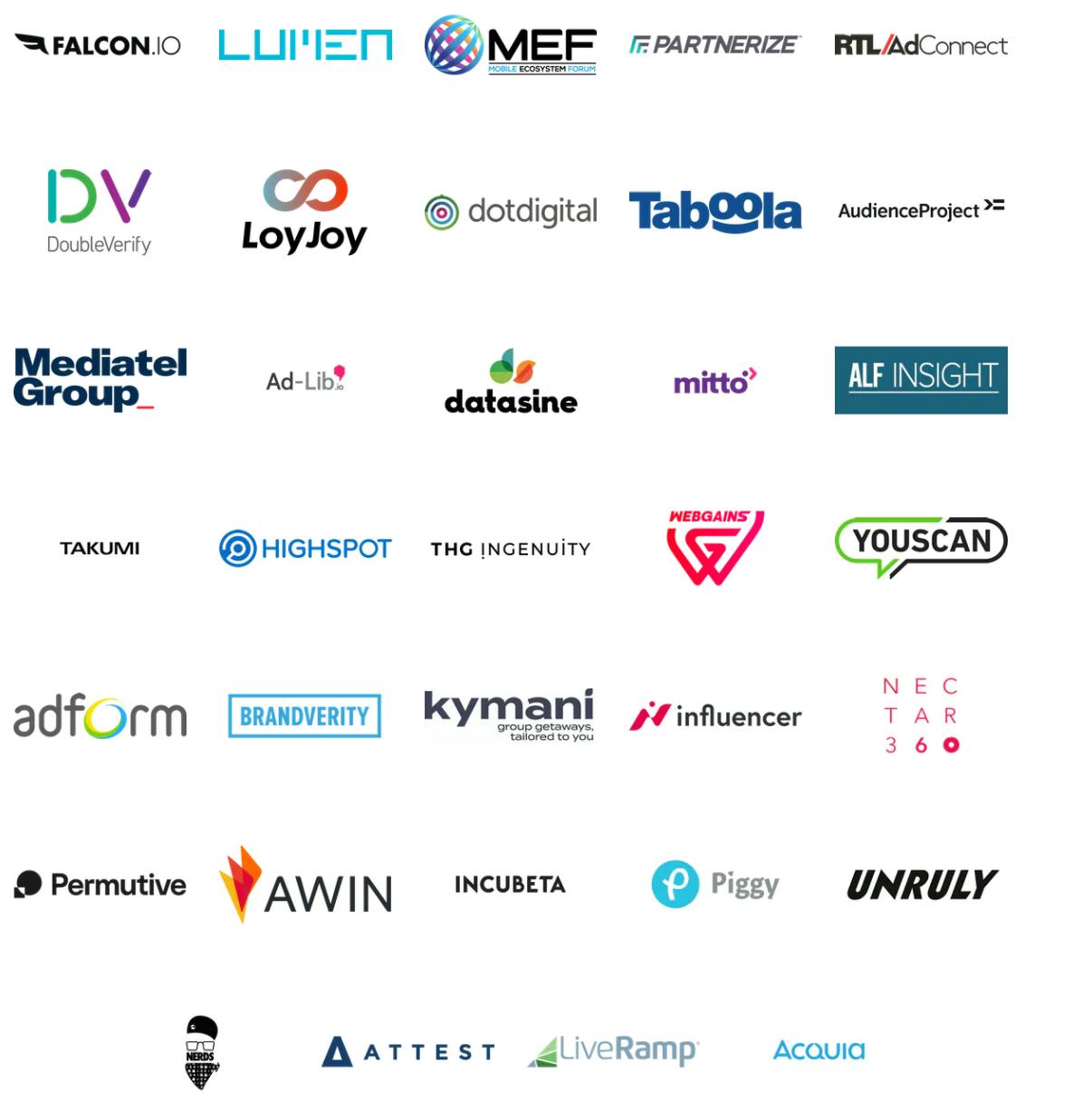 Of course we can't wait to get back to physical events starting at MAD//Fest London (7-8 July) but in the meantime, we can all get our digital kicks at MAD//Anywhere.