Mince Pies + Marketing Predictions: Weleda's Global Brand Equity Head Looks Into Her Crystal Ball At 2022
17 Dec, 2021
In the last of MAD//Fest's series of festive interviews, Mince Pies + Marketing Predictions, Eileen Smith, Weleda's Global Brand Equity Head tells us what she wants in her Christmas stocking and gives her big predictions for the year ahead.
We sat down with a few of our favourite speakers from this year's festival to quiz them on all things 2021, Christmas, and their big predictions for 2022.
This week's guest is Eileen Smith, Global Brand Equity Head at Weleda. She tells us why she hopes that sustainability continues to remain high on brands' agendas,what she wants for Christmas and that a tiger's roar can travel 5 km!
1. 2021 in three words?
Celebration – at Weleda we're celebrating our centenary year this year. What a milestone. So much has changed over the last 100 years and so many achievements to be celebrated but instead of looking into the past, we chose to look ahead into the future.
Nourish – Weleda has shown much resilience over the years and again throughout 2020. We wanted to ensure we have the right strategies in place so that we can continuously build and nourish the Weleda brand and business in a sustainable way so that we can care for people and the planet for another 100 years.
Courage – We're finding more and more courage to share our 'Weleda Way' more boldly to hopefully inspire others to follow and encourage clearer, more ethical and sustainable standards across the beauty and healthcare industries so that more people and the planet can benefit.
2. Plug those three words into What3Words (https://what3words.com) and that is where you are going on holiday next year. Where is it and are you happy?
Outer Mongolia, here I come! Holidaying there would be an incredible experience! Lots of mountains and untouched nature, I'm sure.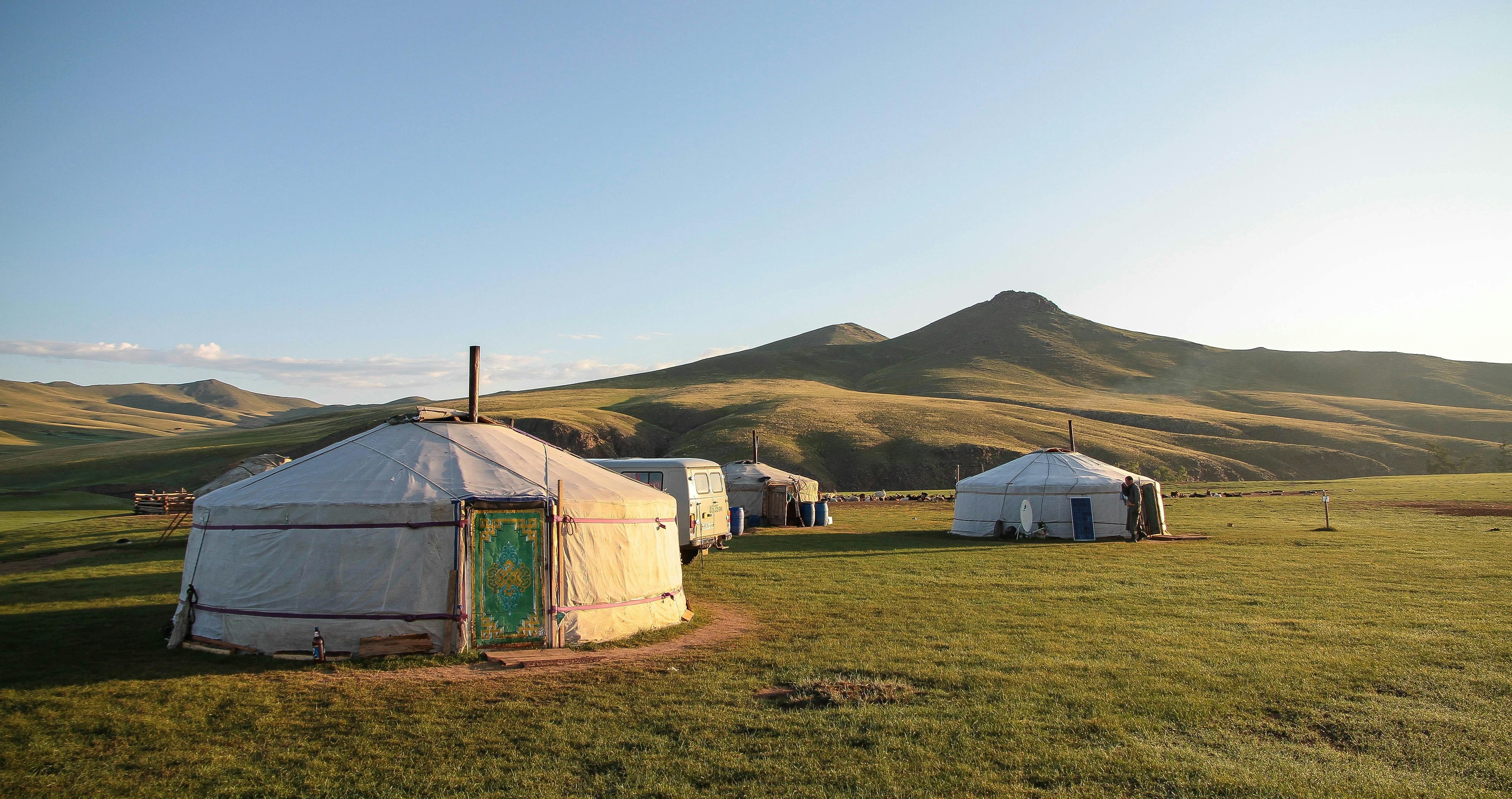 3. What do you want in your Christmas stocking?
Without wanting to sound cliché: I wish for as much quality time with my family and friends as possible. We're all scattered around the world so it's been difficult seeing each other over these last two years.
4. How old were you when you stopped believing in Santa?
Consciously thinking 'this all doesn't make any sense' was at the age of 8. We were moving to Germany where Christmas traditions are different and despite my parent's best efforts to incorporate both British and German traditions in the most logical way, I remember realising that there were too many holes in the plot. 😊
5. Best advert/campaign of 2021?
These two ads in particular stuck with me this year. Both are hard-hitting, showcasing our somber reality:
#SaveRalph campaign tackles the cruelty of animal testing in an original way
Olio brings awareness to household waste and is asking us: 'let's not waste our wonderful world', highlighting what a big issue household waste is.
6. Which (emerging) trend of 2021 will have the greatest impact on 2022?
I hope to see the movement for more sustainable, more responsible and more conscious way of consuming and living emerge throughout 2022. I hope to see greater awareness for the connected relationship between people and nature. With that, I hope, comes greater 'demand' for more transparency, ethical and sustainable ways of producing and selling products & services.
7. What are your 3 big predictions for 2022?
+ I am excited to see more innovation, more collaborative projects across different companies and industries even. More co-creation and more exchange as many of us are working on similar challenges.
+ In terms of marketing, the statement 'people don't buy products, they buy brands' (which by the way is such an overused phrase, isn't it?) is ringing more than more true as we look towards younger audiences and their shopping behaviour.
+ Speaking of consumption behaviour, I'm also excited to see shopping behaviours shift more to 'buying less but better'.
8. What's your big wish for 2022?
We as marketeers and brand custodians are all in such good positions to challenge the status quo. I wish that, collectively, we opted for bringing more transparency into our industries, in the process becoming more human and establishing more ethical business practices. That's why I wish for us all to give mother nature a seat at the table and pledge to give back more than we take.
9. Which brand, apart from your own, should we look out for next year?
The first 'thing' that popped into my head when reading this question was not a brand as such but a newly established charity called DIRT. Founded by Arizona Muse, DIRT vows to bring more awareness to the importance of soil. Personally, I think Arizona finds such beautiful words to explain why and how the solution to our climate challenges lies within the very ground we stand on and how we can all help look after your soils.
10. 2022 is the Chinese Year of the Tiger. Which tiger-like characteristic will you and your brand adopt for next year?
A tiger's roar carries as far as 5km (if I remember this correctly from a pub quiz I once did pre Covid 😊). I wish for Weleda's voice to also travel an amazingly far distance, reaching and inspiring as many people as possible.
And finally...
11. Mince Pies: Heaven or Hell?
Heaven – especially homemade ones!