Partner Event: The Women In Programatic Network In Manchester
03 Mar, 2023
The Women in Programatic Network are on the road and are celebrating International Women's Day with an even in Manchester. Find our more.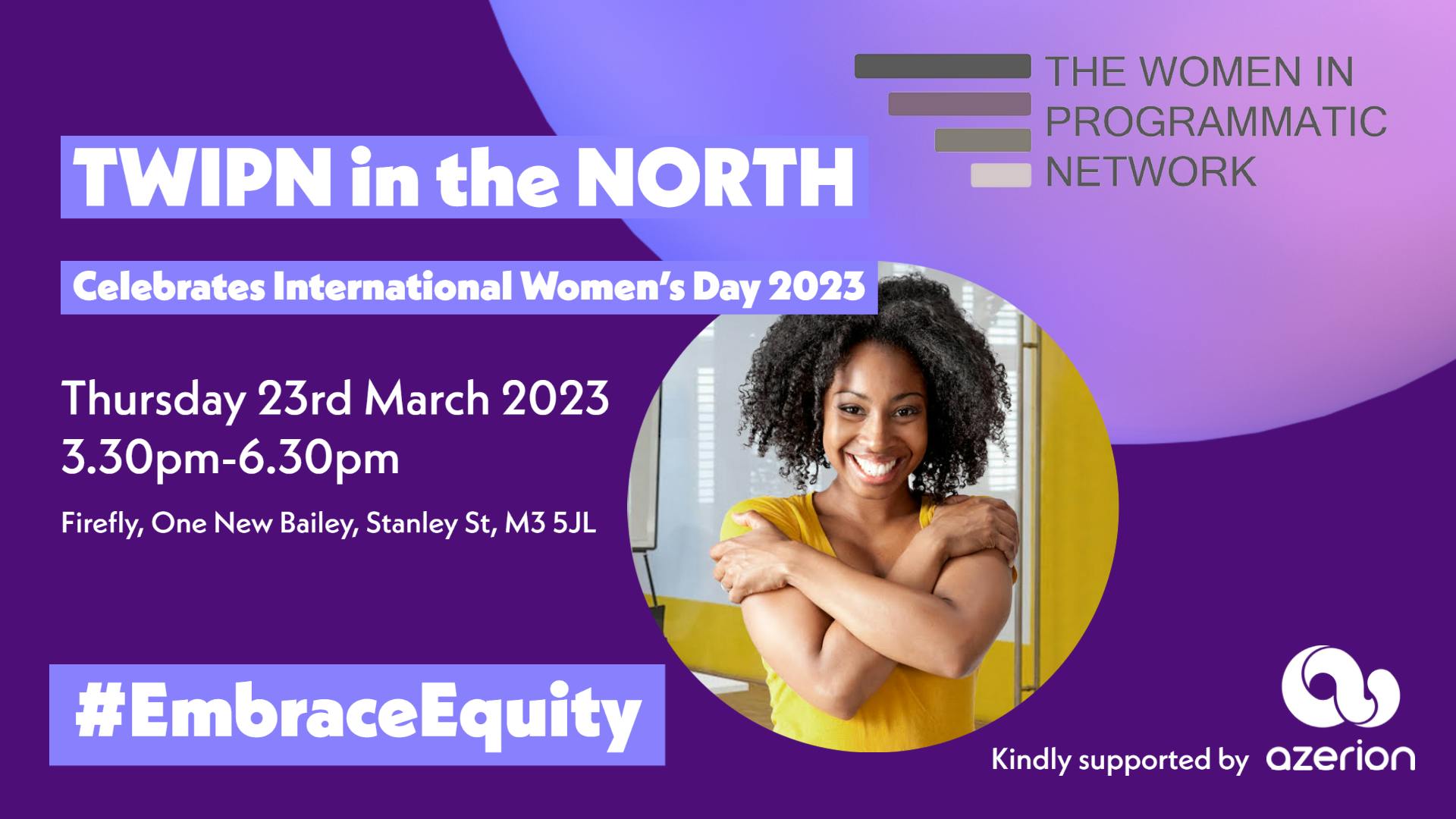 The Women In Programmatic Network is in Manchester, celebrating International Women's Day on 23rd Manchester - kindly Sponsored by Azerion Manchester; following on from our sold out event on 9th March 2023!
We are super excited to host an event in celebration of International Women's Day, for all genders in the advertising industry. This networking event will take place in Manchester 23rd March 2023 and will have a line up of incredible professionals and industry gurus - watch this space!
Guests include our keynote guest speaker, Gemma Krysko, founder, We Are Indigo PR and Communications agency and Queens of Tomorrow ,who has recently launched her own app for women in business and Roxanne Harley, Client Stragety at Azerion
What is The Women in Programmatic Network?
Founded in 2020 to support women in the digital advertising industry, The Women in Programmatic Network now has over 3,000 women globally as part of the network and is rapidly growing. Our network is free to all women and open to every level from apprentices to CEOs. The aim is to support women with their careers now and help with future careers.Everything we do is run by a team of volunteers that kindly dedicate their time to organising and creating this amazing network.
Get your tickets here:
Find out more about The women in Programmatic here: