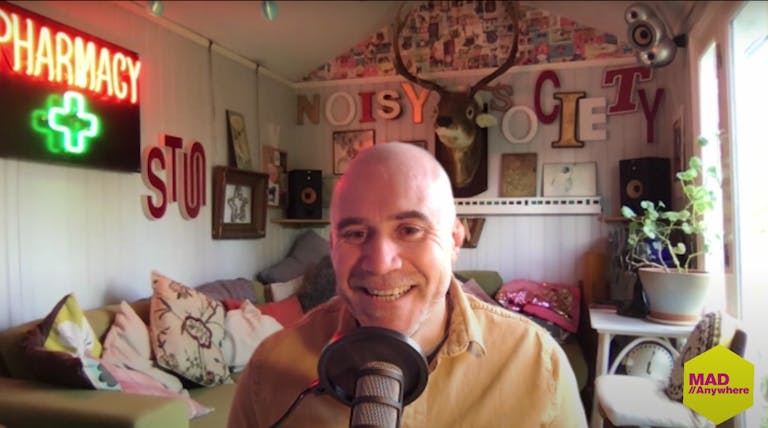 Sound Advice: How Bose Is Using Music And Silence To Capture Attention
12 Feb, 2021
Combining music and technology provides brands with a powerful way of driving attention and emotion in advertising, explains Sam Crowther, A Million Ads' Executive Creative Director.
Brands shouldn't underestimate the power of audio convey emotion and capture attention, according to A Million Ads Executive Creative Director Sam Crowther.
Reflecting on A Million Ads' work with Bose, Crowther says brands shouldn't ignore the ability of music and silence to create contextual relevance, personal relevance and surprise: "Noise pollution in modern day life means that silence has become so precious. Voices have also become precious because they convey emotion."
Crowther says the opportunity to capture attention is fuelled by the rise of smart speakers: "The growth of smart speakers has been extraordinary. Going through connected devices means we can run (emotive) campaigns...It really has increased love for audio."
Crowther was speaking at MAD//Anywhere. MAD//Anywhere returns on 10-11 March for a two day event focused on how global brands and challengers can use technology, innovation, creativity and content to drive businesses Forward.
Speakers include Teddy Goff, the digital guru behind Joe Biden's successful 2020 US Presidential election campaign, Eve Sleep CEO Cheryl Calverley, Confused.com CMO Samuel Day, O2 CMO Nina Bibby, Purplebricks CMO Ben Carter, Yorkshire Tea Marketing Director Dom Dwight and Ben & Jerry's Head of Activism and Social Mission Rebecca Baron.
Tickets are available here.