The Independent Agency Awards 2023 - Strap In!
20 Jan, 2023
The Independent Agency Awards will once again be held at MAD//Fest - fittingly on 4 July. Find out more information on when and how you can enter.
Missed out on last year's Independent Agency Awards? That's alright, you didn't miss much… just a showcase of the best work entered from over 55 Independent Agencies, a judging team packed with 120 of the most decorated agency/client personnel within our industry, over 400 bums on seats at the MAD//FEST Hexagon stage and exceptional hosting from ITV's Emma Cargill and TikTok superstar Rob Mayhew.
But yeah… you didn't miss much 😉
Good news for you though… we're back on the 4th of July 2023 at MAD//FEST (once again!). Which will be labeled as "Independents Day" Be sure to look out for early bird entry and call for judges.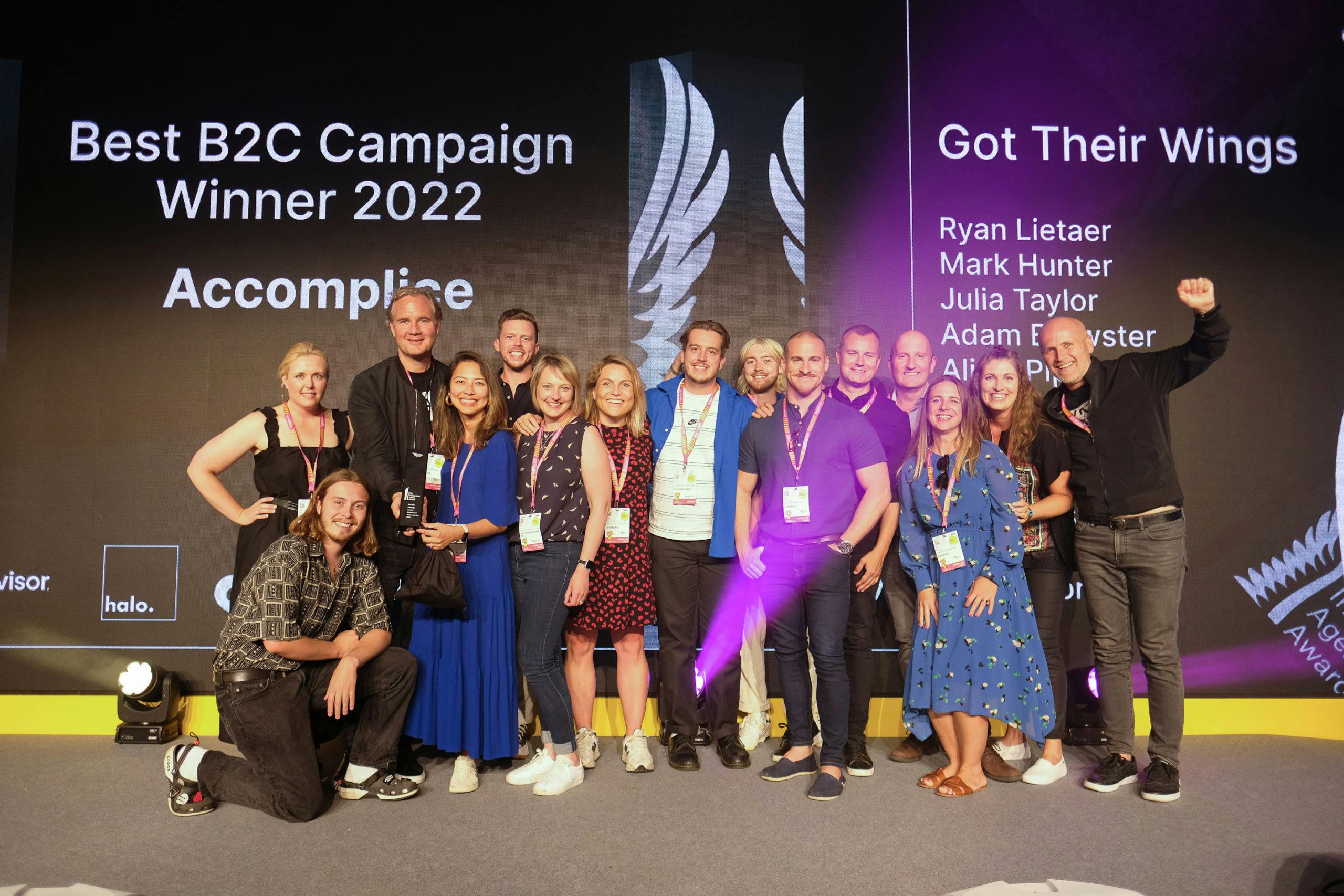 Will you be a winner this July?
As we look to 2023 and the opportunity to grow on what was a fantastic 2022 Independent Agency Awards event. The Alliance of Independent Agencies found it fitting that a talented, boisterous, agile group of agencies should be represented by an equally talented, boisterous, agile trade show. Our continued partnership with MAD//Fest will allow us to house the exceptional work from our agencies and give them the big stage that they deserve.
A number of standout stories emerged from the past awards. As we emerged from the pandemic Independent agencies stretched their wings and the resulting work was exceptional demonstrating their bravery, agility and ultimately creativity. Several agencies showed true collaboration between agency and client, which led to some standout and breakthrough work.
We look forward to continuing to champion Independent Agencies and through our partnership with MAD//Fest, the stage widens to allow Independents to shout proudly about what was accomplished in the last twelve months.
For a quick overview of our 2022 awards, please click here