Diageo CMO: There Is So Much More To Do Around Diversity And Inclusion
29 Jul, 2022
Whilst brands have been championing diversity and inclusion for a long time, the job is not finished yet, and there is so much more to do, believes Diageo CMO, Cristina Diezhandino.
Whilst brands have been championing diversity and inclusion for a long time, the job is not finished yet, and there is so much more to do, believes Diageo CMO, Cristina Diezhandino .
Speaking at MAD//Fest London earlier this month, Diezhandino said that strong brands "have an obligation and a tremendous opportunity to affect change more broadly". This is why Diageo, as part of their Spirit of Progress plan, have set ambitious targets, aligned to the UN's Sustainable Development Goals, to champion inclusion and diversity across the business to help "shape a more tolerant and equal society."
For Diezhandino, context is everything. "Having our brands and our businesses drive this positive change is to really understand what is the context in which our brands operate…how can we add value in how people choose to celebrate in their life." Given the data we now have at our disposal, Diageo is now able to better understand the customer than ever before meaning "we can now understand celebration in different ways. Regardless of the volatility of the world we live in."
What does this mean in practice?
At Diageo, they measure their diversity metrics in gender, ethnicity and many others everywhere. "We measure because we want to drive change. We also ask our partners to measure amongst themselves"
Diageo also asks those who they partner with to work on content to support diverse options. For example, the directors of their content will have at least one woman in each of the pieces of work. Where, in parts of the world where that is really not available because women have not been supported in the industry, Diageo we will work with those who are starting their career to mentor them.
Doing things authentically, rather than doing it for the sake of it, is vitally important.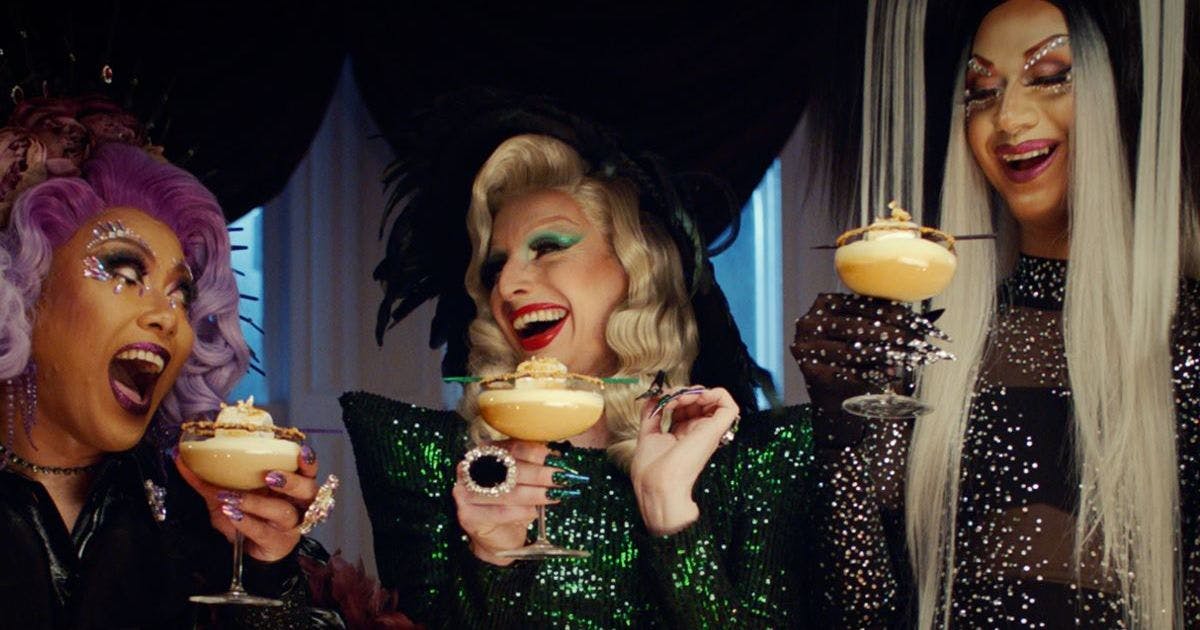 Bailey's inclusive Halloween advert
Diageo's advertising has also be at the centre of what they are trying to do re diversity and inclusion. Last year's Bailey's Halloween advert, featured three famous drag queens. Diezhandino said that the audience, (the advert was seen in 10 countries), "would recognize the value of what this message actually says. It is celebrating Halloween but doing it in a way that represents these three drag queens in general, in a way that is appropriate and true to who they are."
Diezhandino said that it is "important to keep pushing" and supporting diversity and inclusion across all aspects of what Diageo do, including their media investment. "We've said that we want to spend 10% of our media investment in diverse owned platforms. And those of you who are familiar with this topic will realize and know that it's not an easy thing to do."
Having committed to it, Diezhandino is sure that Diaego will make sure that this is the case. "We're very harsh on our list of where our content appears", she explained. Diageo constantly reviews its list of global publications so that their content can appear where it should.
Diezhandino expressed that being authentic in how you engage with diversity and inclusion, does drive great results, which is, of course, of paramount importance. This is even true for more traditional brands such as Jonnie Walker. Jonnie Walker has been at the heart of Diagio's 'Keep Walking' campaign, which was born in 1999 but now has been refreshed to, "include diverse voices, so it remains contemporary."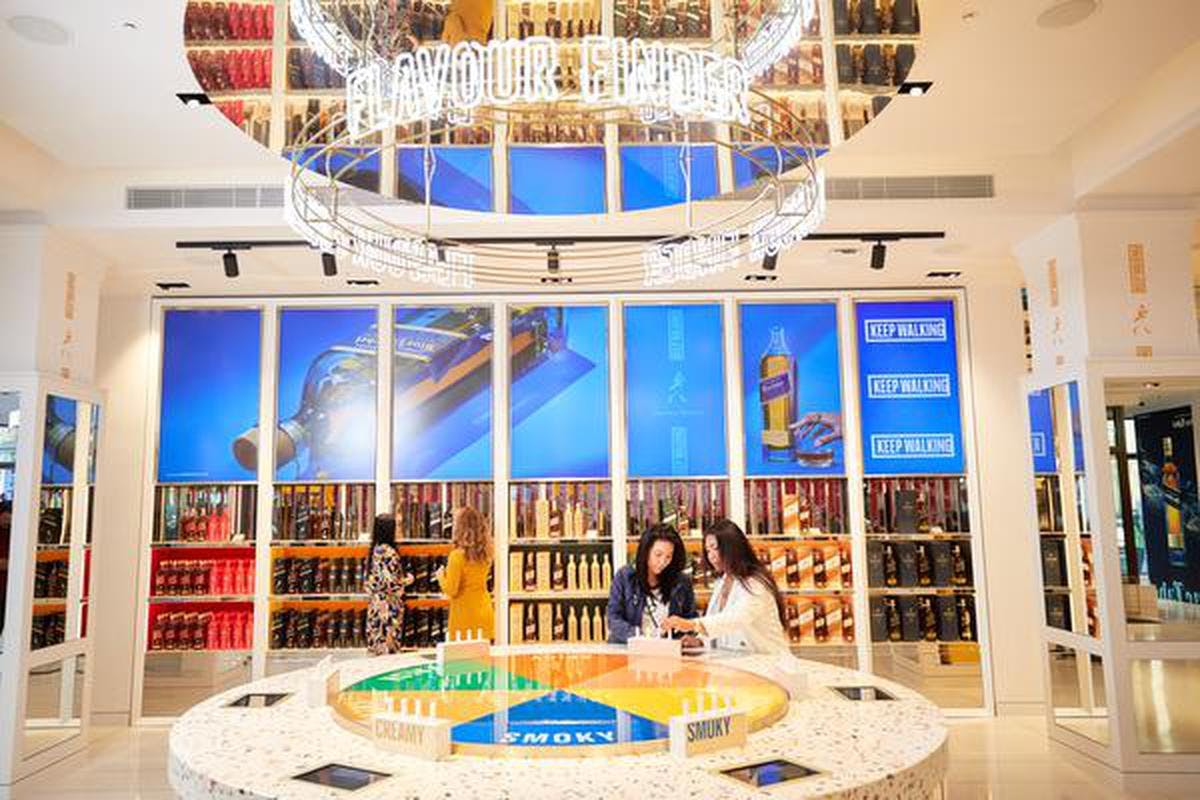 Jonnie Walker's flagship store in Edinburgh
The Jonnie Walker flagship store in Edinburgh is the embodiment of this approach as a representation of what scotch whiskey looks like now and potentially into the future. "It's a space that welcomes everyone. It makes every gender feel welcome, appreciated and to enjoy the wonderful aspirational world of Johnnie Walker".
Diezhandino finished with her top tip for those in the audience wanting to embed diversity and inclusion into all their brands do. "The first thing that I think was really powerful was to talk amongst ourselves. We took a lot of time and created training programmes to rid ourselves of of any biases we had. When we were there we were in a position to engage and take people with us."
Over 8,000 people attended MAD//Fest on 6-7 July. Speakers included Rachel Waller, Global VP Innovation, Burberry, Sarah Barron, CMO, Domino's, Peter Zillig, Marketing Director, Ford Europe, Susan Hoffman, W+K, and author & broadcaster, David Baddiel. Full sessions are available now on ourYouTube channel.