Love AI + creativity? Attend I'll Be Back
By Dan Brain, Co-founder + Content Director, MAD//Fest London 24 Jun 2019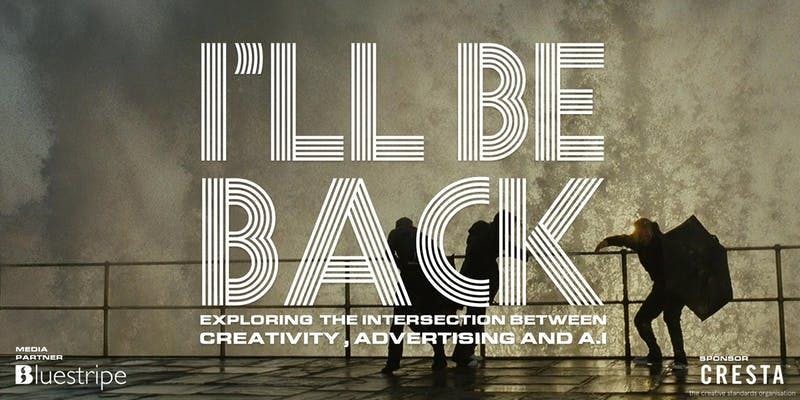 Mention 'AI' and you usually get a mix of responses covering excitement, confusion and fear that the machines will consign us to the scrapheap.
That's pretty normal for most emerging technologies and the creative industries are no different. From music to art and advertising, AI is producing some amazing creative results, sometimes alarmingly good. Yet human creativity is also thought to be a key skill that will reduce your risk of your job being automated.
Whilst where we will end up with AI is terribly confusing for mere mortals, burying your head in the sand probably won't save your job.
The intersection between creativity, advertising and AI is a fascinating emerging space that is already changing how we make, deliver and scale personalised ads. Over the past two years, everyone's favourite skateboarding-podcast presenter and Automated Creative founder Tom Ollerton has been nurturing community around the topic at his I'll Be Back events in London and Bristol.
This month's event on 26 June will see Toygun Yilmazer, Chief Strategy Officer, TBWA\Istanbul, Cath Jeffries, Strategy Director, 1000 Heads, Dave Pinnington, Academic + Founder, Markify.io and Dudley Nevill-Spencer, Director, Virtualinfluencer.agency tackle all things AI and creativity.
If you've never been to I'll Be Back, expect to meet an eclectic bunch of people who are curious about how AI will change the world. And like all good events, the conversation will continue until the small hours in the nearest pub!
Register for free here. Tom is chairing MAD//Picnic on 10 July at The Boiler House, Brick Lane.