Why it's time to end innovation parades
By Jeremy Basset, Founder, GoPartner.com + Co:Cubed 09 Jul 2019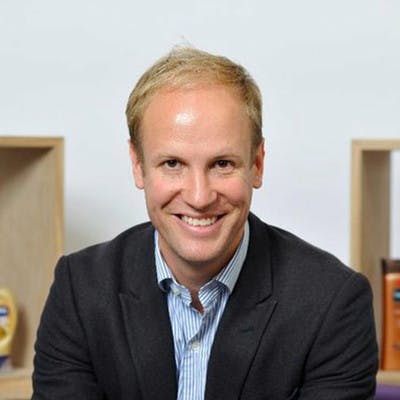 Corporates are gaining the unhealthy reputation among founders for parading their startup partners around like dressed up ponies, for all the stakeholders to pat them on the back for a job well done harnessing innovation.
For the startup though, it's often little more than a facade that leads nowhere. So while the small business is essentially combing its mane and attempting to outshine the other ponies in pursuit of a coveted rosette, it's missing out on actual pay days.
The painful truth is startups have to put themselves through this charade as corporate partners often represent the best opportunity to grow fast.
Around 70% of the startup population is in the B2B space, so turn a rosette into a long-term contract and something magical happens. Investors are impressed and clamour to get behind another round, employees are hired, and the corporate partner reaps the benefit of tapping into a rich source of innovation that was never likely to occur internally.
I've worked both sides. Most of my career was spent at Unilever, where in 2014 I launched its innovation hub The Foundry. As a global platform for collaborating with startups we had lots to be proud of and along the way helped numerous startups scale.
To make partnerships tick, we created a simple onboarding process, startup-friendly payment terms, and pared back contracts designed for smaller businesses.
Now I'm a startup CEO, and I have experienced the other side. Not being paid for over 12 months for some work my business - boutique innovation agency Co:cubed - carried out, was painful.
And I've heard stories like this and far worse many, many times. Only this week, a CEO told me about the time he seemed close to a deal until discussion moved to pricing. At this point, the head of marketing for the digital arm of an international luxury brands group, started laughing and said "working with us is payment enough!"
There's not much you can say to that! The suspicion among startup founders I've spoken to, is that these corporate employees are using the exciting startups for career enhancement. A 'look what I did' show for their bosses, where they've managed to use a startup partner's product or service for next to nothing - or indeed nothing.
Corporate-startup collaboration needs to be rebooted, fast. And it's not just the startups that will get all the good stuff. Back a startup properly as a corporate and you're likely to ensure the future prosperity of your organisation.
We've seen many a mighty oak fall for failing to innovate. Startups have the key to unlock the future, but they won't be able to if they're not supported. Key hires will not be possible, funding rounds will fall away, and investment in the product will dry up, leaving everyone a loser.
Until now, we've only heard from one side publicly. Startups are typically too afraid to speak out for fear of gaining a reputation as difficult. That's why we're launching GoPartner.com, to capture the real, unvarnished truth from the startups who know what it's really like to work with corporates.
And don't get me wrong, there are many good corporates. GoPartner.com will shine a light on best practice and help corporates that are failing to match their promises learn and improve. What Glassdoor did for employees, GoPartner.com will seek to do for startup vendors.
We'll publish the first data capture in November so get behind it and be part of the change. The GoPartner team will be at MAD//Picnic so take a moment to share your views. It's time to put an end to innovation theatre so everyone can win big.
Jeremy Basset is CEO of boutique innovation agency Co:cubed, which this week launched GoPartner.com for startups to rate and review corporate partners. Jeremy will be hosting the Brand Challenges at MAD//Picnic on Wednesday 10 July.