New speakers added - call for papers deadline is Fri 16 Aug
By Dan Brain, Co-founder, MAD//Fest 02 Aug 2019
'Yeah, we just did what everyone else has always done' is not a phrase you'll hear at MAD//Fest London, where hundreds of brilliant brand, agency + tech leaders will be tackling our Dare To Be Different theme on 13-14 Nov.
If you want to be in with a shout of joining them, you need to submit your paper before Fri 16 August, 5pm sharp. We've been adding some big names from across the industry to the speaker line-up including: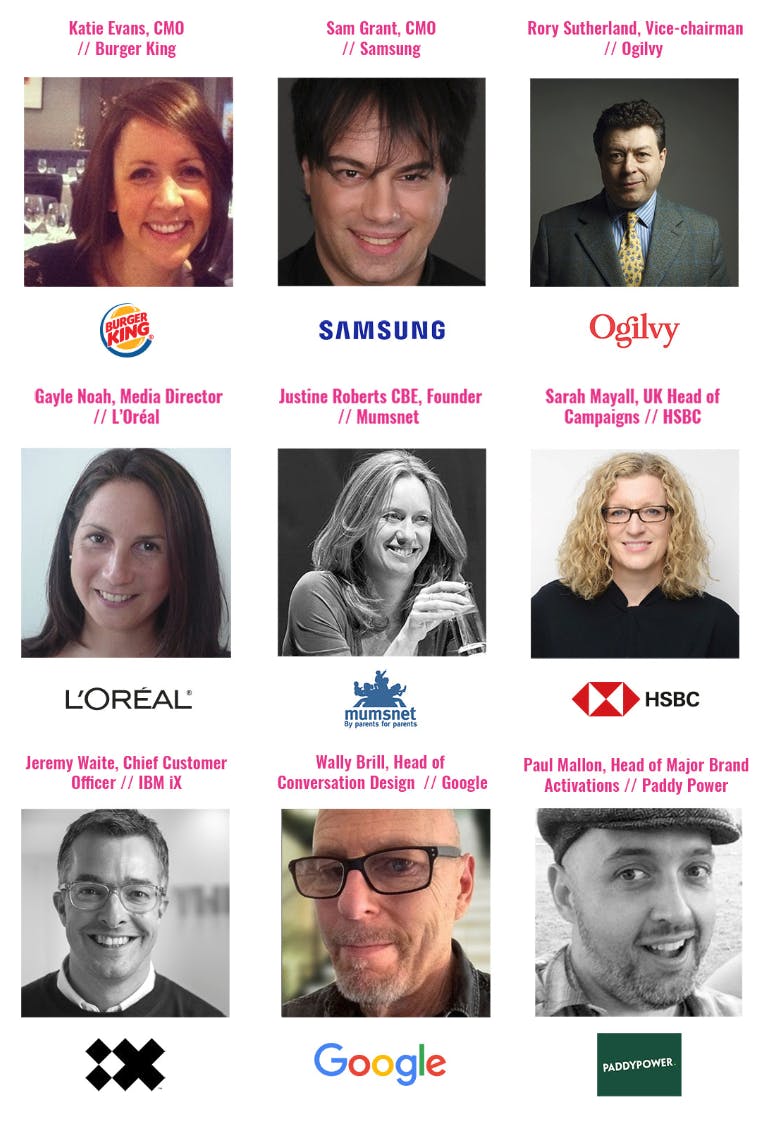 What are we looking for?
Brands, media, tech, the economy - disruption is everywhere. From challenged business models to changing culture and behaviour, disruption comes in many different forms and the pace of change is unprecedented.
We want to hear from the people and businesses who are daring to try new things, innovate and drive progress in our industry.
You don't have to work at an uber-cool tech platform in Shoreditch. You might be using technology and creativity to keep long-standing household brands ahead of the competition from corporate HQ.
Ultimately, a good conference is all about sharing - inspiring stories, exciting innovations and fresh thinking. We're looking for a diverse range people to help make sense of the way our industry is heading and leave attendees feeling more informed, confident and connected to their profession.
Make sure you're in the mix - click here to submit your idea before Fri 16 August.