The good, the bad and Ugly: what can big brands and challenger brands learn from each other?
By Dan Brain, Co-founder + Content Director, MAD//Fest 08 Jul 2019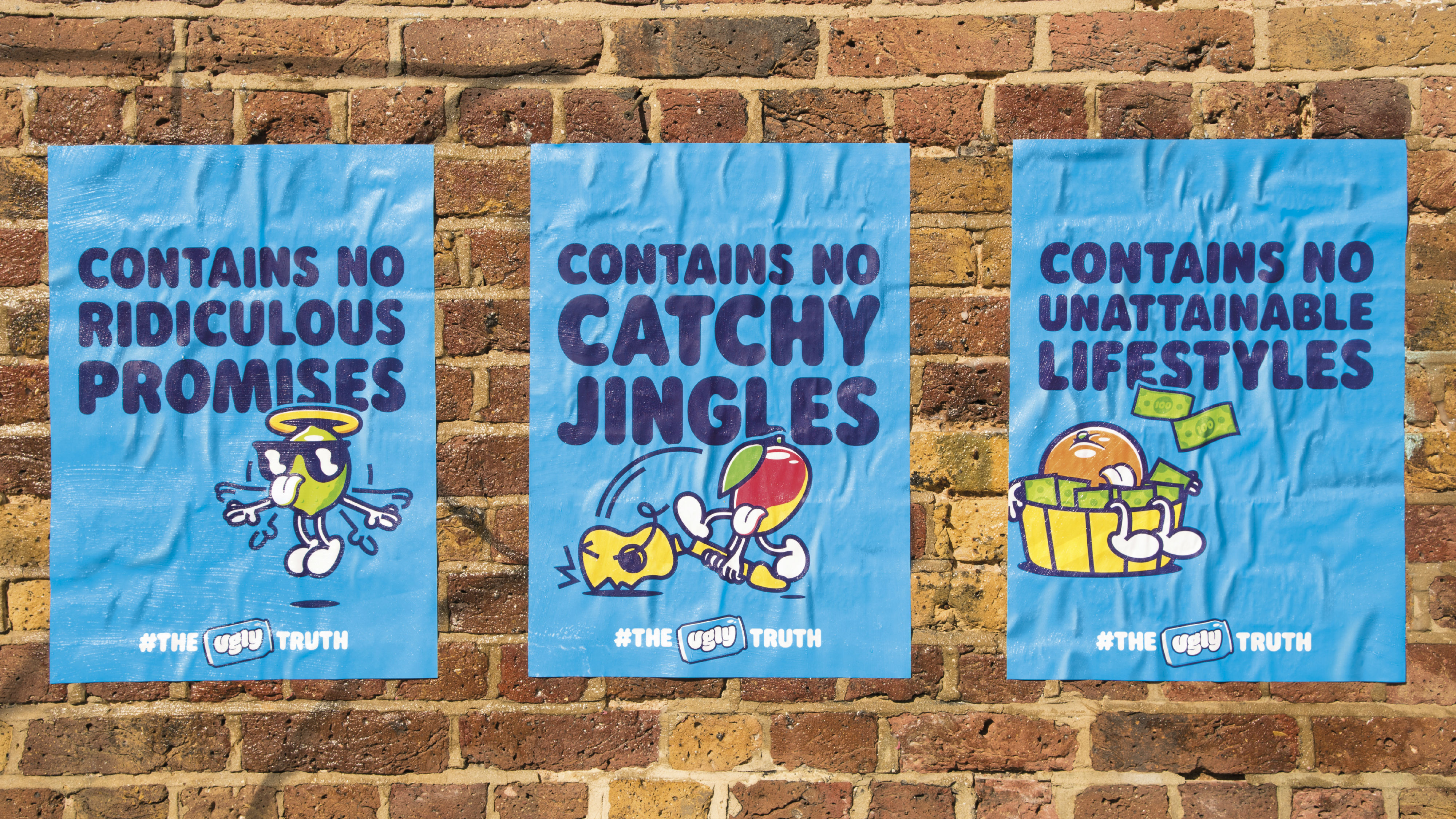 If you're doing the daily hustle at a challenger brand, there may be times when you look from afar at the resources of larger brands with envy. Plenty of people, a support network of agencies, money to spend on things like media, tech and creative that picks up Lions in Cannes.
But is life in a corporate marketing department all it's cracked up to be? What if you're working at one of the most famous brands on the planet?
Mess around with a logo or go offbeat on social and it's highly likely your boss won't be a fan. You might want to try new things, but decision making probably won't be fast enough to the fleet of foot.
Suddenly the reality of rich resources might not be so attractive and our corporate marketer may be pining for the speed, freedom, hack tactics and just do it attitude of the challenger brand.
They say the grass is always greener on the other side, but is there a sweet spot between these two extremes?
"What works for a 150 year-old brand isn't necessarily going to work for a challenger brand and vice-versa," says Lee Rolston, JKR's Strategy Partner.
"But there's definitely things brands at different ends of the spectrum can learn from each other. It's all about taking inspiration and applying it in the right way to suit your own brand, culture and structure.
"Challenger brands are rewriting the rules when it comes to traditional marketing. They're using channels like social media to build communities and fans without TV budgets. They're reacting to culture, turning around content in real time and building experiences that talk directly to their consumers.
"But put in the right framework, there's nothing to stop larger brands applying the same principles. All they need to do is embrace the challenger mentality and adapt their behaviours to suit their own tone, voice and marketing structures."
Create a unique brand
Alongside global heritage brands like Kraft Heinz, JKR has been working with 'GenZenail' flavoured water of choice, Ugly.
Creating a distinctive, authentic and honest brand has helped to drive Ugly's growth in Europe and the US. The brand has eye-catching packaging, a prolific Instagram account and is positioned as a refreshing tonic to the fake news era.
Ugly was co-founded by Hugh Thomas and Joe Benn who had previously marketed soft drinks for global multinationals. Having become disillusioned with unrealistic marketing hyperbole, they decided to use this to their advantage when creating Ugly, calling out the fake news and marketing spin to tell it as it is. One 2018 ad read: "No unobtainable lifestyles. No ridiculous promises. We're not a dream, we're a drink."
Of course, if a brand that had been guilty of marketing hyperbole decided overnight to change its tone and become the refreshing voice of honesty, it would probably come across as disingenuous. But the nature of challenger brands is often to combine a unique product with a unique brand and marketing that cuts through the noise and is amplified on social.
This helps to drive progress in marketing, keeps large brands on their toes and throws up valuable lessons on how to become culturally relevant.
It's easy for start-ups to dismiss larger structures as reminiscent of a bygone era but in many instances, complex structures have evolved because a business has reached a stage where they become necessary.
With growth often comes growing pains and arguably the most impressive marketing fetes of marketing are the global brands who manage to retain their relevance by evolving with their consumers.
Ugly co-founder Joe Benn will join Kraft Heinz's Vicki Sjardin, Five Guys' Fátima Diez and JKR's Lee Rolston for a panel on what large brands and challenger brands can learn from each other at MAD//Picnic on 10 July. Click here for the speaker line-up.