Dishoom Co-Founder To Speak At MAD//Fest
By Dan Brain, Co-founder + Content Director, MAD//Fest 02 Sep 2019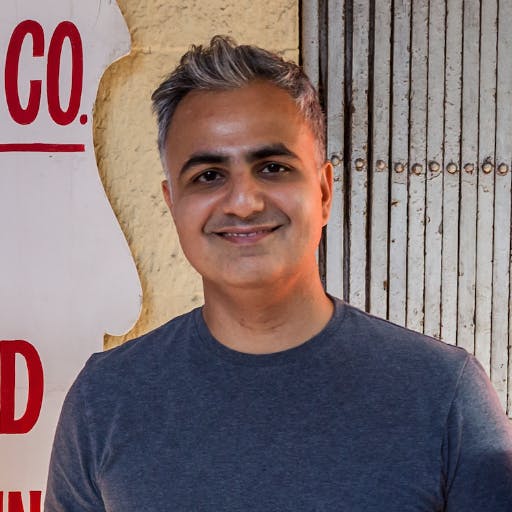 They've bucked the casual dining decline, made queuing enjoyable and served countless bacon naans to media execs over morning meetings - now Dishoom will be delivering a keynote from co-founder Shamil Thakrar at MAD//Fest London on 13-14 Nov.
Shamil will tackle this year's Dare to be Different theme and share how a focus on brand and authentic experiences has accelerated the rapid rise of the family-owned restaurant business. Last month, Dishoom posted a 26.3% increase in revenues to £45 million for 2018, a result that's all the more impressive given recent high profile casualties in the casual dining sector.
Buoyed by its success, Dishoom is expanding fast and recently added sites in Manchester and Edinburgh to its five London restaurants, which pay homage to the old Irani café's of Bombay of the mid 20th Century.
'From Bombay With Love', Dishoom's first cookbook, is out this week, and the company now has over 700 employees - impressive stuff for a business that was founded in London in 2010.
Shamil attributes much of Dishoom's success to authentic storytelling and a willingness to defy conventional wisdom and prioritise creativity, complexity and culture over cost-cutting.
Dishoom crafts a unique story each time it opens a new restaurant which is told across its menu and walls. Whilst creative storytelling has enabled Dishoom to cut through in a crowded market, Shamil believes that brands should only go down this route if "they genuinely care about the story and believe in it."
At MAD//Fest, we love a good entrepreneurial story, especially one that puts marketing, brand and bravery at the heart of its strategy - this keynote should be a cracker and an inspiration to anyone who dares to be different!
Click here to find out more about attending MAD//Fest.