MAD//Fest London Wins 'Best Networking Event' at UK Conference Awards
By MAD//Fest Editors 08 Jul 2019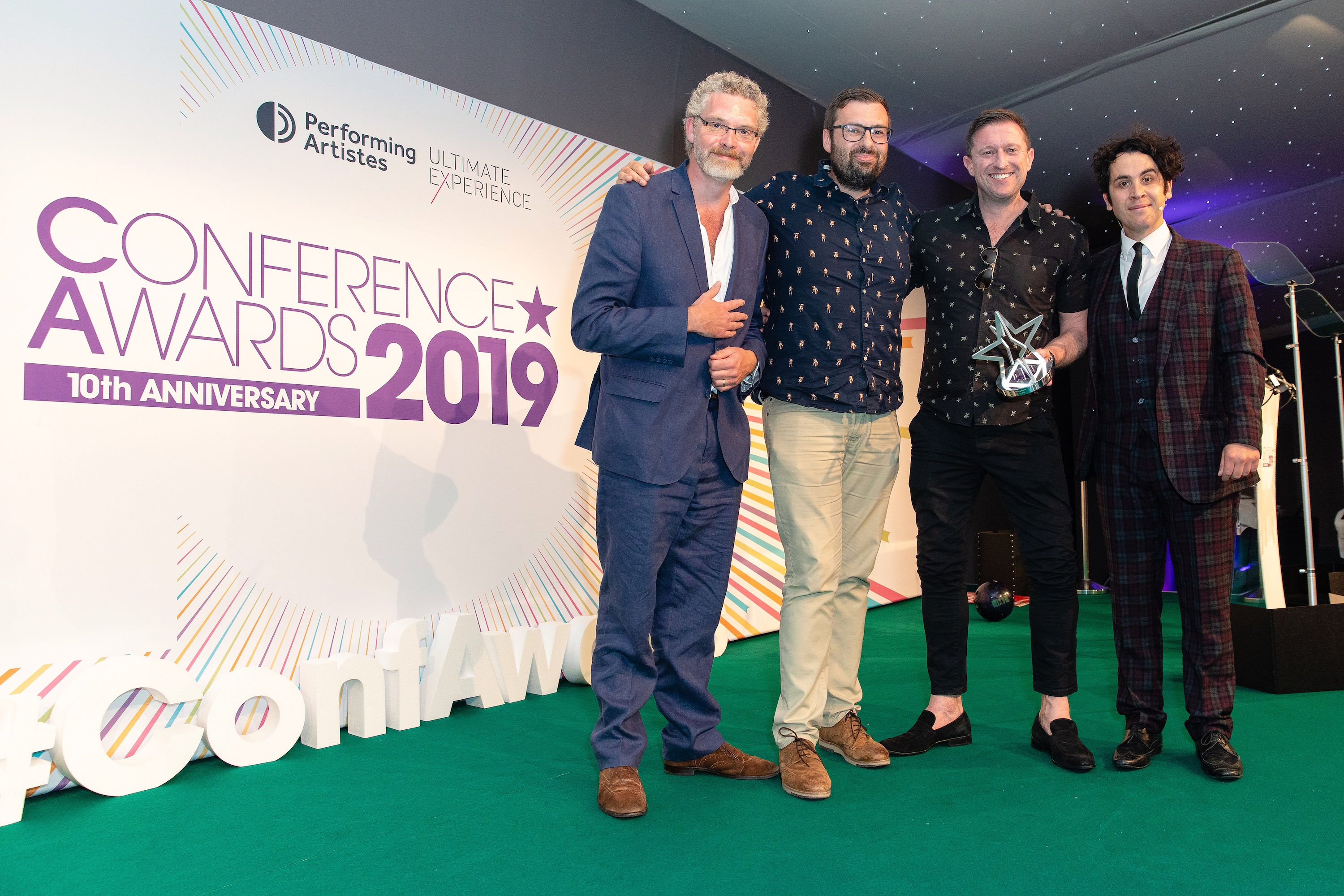 Last year's MAD//Fest London launch event was awarded 'Best Networking Event' at the UK Conference Awards held last Friday at the Tower of London.
The judges, who included international leaders from the events industry, said MAD//Fest London "achieved off-the-scale original thinking and was a meaningful event that reversed the typical ratio of buyers to suppliers".
MAD//Fest was also awarded a Bronze Prize in the 'Launch Event of the Year' category, where the judges described MAD//Fest as "amazing from start to finish and remarkable given the fact that it was delivered by such a small team."
Last year's sold out event attracted over 2,700 brands, agencies, publishers and start-ups and speakers from leaders at Monzo, Deliveroo, Uber, Google, Snapchat, Disney, Huawei, Tenzing, Diageo and Pernod-Ricard. The event featured a pop up Pub of Things, Measurably Daring start-up competition and Flourish, a socio-economic diversity initiative in partnership with Vizeum and Brixton Finishing School.
MAD//Fest is back on 13-14 November at The Old Truman Brewery across three halls and this year's theme is 'Dare To Be Different'. Speakers include Ogilvy vice-chairman and advertising legend Rory Sutherland, Mumsnet Founder Justine Roberts CBE, Samsung CMO Sam Grant and Burger King UK CMO Katie Evans.
"From raising investment to delivering a sold out show, we had a whirlwind rollercoaster six month journey. I'd like to thank our small team who worked tirelessly, our investors Mediatel, and all the people who backed us by speaking, attending and sponsoring MAD//Fest," said Dan Brain, MAD//Fest's Co-founder + Content Director.
"We can't wait to show you what we have in-store for 2019 and look forward to seeing you on 13-14 Nov!"
Click here to find out more about MAD//Fest.